Month of May | Monday, May 10, 2010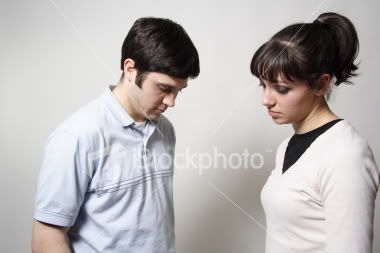 Well, it's the month of May and I'm going to be in nostalgic & melancholic mood through out this month. 'Coz everything good that happened in my life, happened - that's right - in May. And now that we are not together, all these dates haunt me, tease me.
Let's see...
My official B'day - 15th May
1st kiss - 24th May
Got Ria's 1st pic - 25th May
We officially became a couple - 26th May
Well, things didn't happen in exactly that order. The list is just date sorted. Her B'day went by. I didn't call her though. She doesn't need my wishes anymore. She's most probably found someone else to fulfill her needs. But anyway, wish her all the very best in life. :) Then today's the 3rd Anniversary of we bumping onto each other and starting a
VicRia
. [derived from the Hindi word for Reaction]. And as this is the year of 'No Birthday Celebrations', as she didn't call me on mine :( and I didn't call her on her's :( , my official B'day is also going to be 'came n gone'. Will feel terribly lonely on the 1st kiss :-k anniversary though. Still can feel her round face in the cup of my palms. Wanna feel that smell and taste again. :-4
[ Continued in
Full Post
]
But, anyway... Moving on. Her 1st pic... I still have that in my cell. In fact, I have every single pic in my cell, that she sent me over these 3 years. Lucky that I get to see her now n then. Then there is the 3rd Anniversary of being a couple, officially. 'Officially' - 'coz we were already a couple, much before 26th May 2008. We were already calling each other Hubby n wifey. :-3 But we truly confessed on 26th. So, that's our love anniversary. That morning, she woke me up with a kiss. Over the phone, of-course.
This weekend I planned to write a 3 episode blog-book on my relation with her. 3 episodes encompassing 3 stages of our relation. Even took out pen paper to start the 1st episode. But realized that I don't have enough research material to draw the picture perfectly. All those were in my computer, of which, I have the Hard-drive left. So, I guess I'll have to wait till I buy that
Laptop
. Watch this space. Till then, you can read my last blog-book - "
Marriage NOT made in heaven
".
Labels: Feeling Blue, Love, MNMiH
---
---