Do we really love Cricket? | Wednesday, October 03, 2007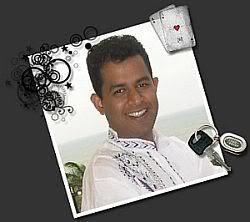 The 2nd Guest Post is by
Uttam Sarkar
, one of my colleagues. His post is in response to my earlier post
Everything back to cricket
. I had cross-posted it on our intranet also, which drew wide-spread reactions. Hear out what he's got to say -
---
There was an interesting posting in the intranet 'Everything back to Cricket', there were few comments on that. As we are living in a democratic country we all have the right to express our views. It's very tough to say who is right and who is wrong. One thing is sure - we are all cricket lovers. But that also made me think which part of Cricket we really love or worship? If a simple question is asked "
Are you a Cricket fan?
" May be 99% will answer in affirmative "
Yes, I'm
". Yes, we are all…we know the rules of the game, we know what is leg-by, what is play down, what is square cut, what is bowl-out. Yes, we know the pat between Chappell and Saurav. Some of us can give you India's next two years international schedule or tell you how many sports bikes MS Dhoni is having specifying their horse power, someone may surprise us telling Sachin's wife Anjali Tendulkar's DOB. The way we cheered Yuvi's six sixes, the way we danced in front of TV set after beating South Africa and Australia, the way we shouted and danced once Shreesanth took Misbah's catch of Joginder Singh, it was just unparalleled. We distributed sweets, one of my friends spoiled her voice after cheering for India. We
welcomed
our victorious T20 World Champion team giving them salutes and showering with huge prize money, which they deserve. Similarly, we did not even hesitate to chase poor Dhoni's look-a-like and was forced to tonsure his head after India's World Cup debacle in West Indies. These are no doubt we Eat Cricket, Drink Cricket and Sleep Cricket!! But I have a hidden doubt, is this Cricket or a specific part of Cricket we are crazy for?
[ Continued in
Full Post
]

Let me go one step down from International Cricket; let's focus on our domestic Cricket. I'm not sure how many of that '99%' cricket fans follow Ranji Cricket and can recall the names who represent their state in Ranji Trophy in a single go. If we can manage the names, it may be too hard to say where our state stands except last four teams. I'm not sure how many of us know that 21 years old Manoj Tiwari and 29 years old Ranadeb Bose of Bengal were the highest run getter and highest wicket taker respectively in the last season's domestic Cricket. The names like Amol Mazumdar of Mumbai and Kanwaljit Singh of Hyderabad, who are at the edge of retirement from Cricket remained inside the empty stadium as nobody cheered for them except those 30 white dressed gentlemen.

If there is an International Cricket match we can see there is a long queue 24 hrs before opening the ticket counter, people do not mind spending the night in the queue. Nobody minds if you just sign in and sign out saying "Wow!! there is a India-Pakistan match yaar". If it is a domestic match? Very few of us know who is playing and for what they are playing in an empty stadium. It is as if those 30 white dressed gentlemen have no work in the world they are just doing time pass. We don't even realize that those 30 white dressed gentlemen are in the way of making another Sachin, Sourav, Rahul, Yuvraj or Dhoni for whom we will cry if they fail and we will not hesitate to spoil our voice by cheering if they win.

When we see a new face into Indian team we keep wondering whether he bowls or bats until he figures in last eleven. Just few day back when Rohit Sharma lifted last ball six of Van der Wath and played a superb innings, very next match we could see a girl holding a placard 'Rohit Sharma, will you marry me'. He became a national hero. A complete TOI page on him. This same Mumbai lad Rohit Sharma once smashed a 45 balls century in domestic T20 Cricket, he is the only T20 centurion in Indian Cricket. I guess not all '99%' knew this before that innings.


even cows had free access in that multi-purpose stadium
The media coverage for International match - I don't need to say anything; but for domestic Cricket - it's just '8 cm X 12 cm' area in the last page to cover at least four matches. Live coverage for domestic Cricket is awful; the broadcaster uses the minimum optimal cameras to cover the game. The energy level of the commentator is as if he was on fast for last two days and just taking care of the equipments. Once I had the privilege of watching Assam-Bengal Ranji Group match. The pitch was slightly better than our clay roads and I guess even cows had free access in that multi-purpose stadium when there is no match.

Yes, BCCI has increased the prize money for domestic Cricket. These domestic Cricket heroes manage to get a job in some good public sectors. Is money the only reason we all are crazy for Cricket?

Dear friends, my intention is not to hurt anybody's sentiments towards the game or doubt anybody's Cricketing knowledge. After yesterday's topic in the intranet I thought - do we really love Cricket or we just love our Cricketers? Are we real Cricket Fan or just fan of International Cricket?

These are the reactions to this post in our Intrnet -

Jayateerth R Katti : Great thought Uttam..
This forced me to think that I am only International cricket fan :(

Sandeep Sharma :Definitely !! It is surprising we do not love our cricket but kinda love media attention.
Wherever media focuses attention, we start following that. It is also in our mind. We are biased against domestic cricket. Organizers are to be blamed for this, who neither publish schedule nor market or advertise it well. Also, they do not provide good pitches and stadium to domestic cricketers.

May be ICL this year could bring about those changes. Like we see new enthusiasm on hockey side where India is beating all opponents by huge margin.....
Labels: Guest Blogger, Poll, Ponder, Social Issues, Sports
---
---