Geek's dream come true | Monday, January 21, 2008
This is just a spar of the moment post. Actually, I've been thinking about writing something as it's been long. There've been some things that I could've written about. But, they were just that; pretty little insignificant things. But now that I'm quite charged after coming across one fact, I'm gonna put this all here.
Ok, actually this weeks been something like a 'dreams coming true' week. Oh, not those love-struck bachelor dreams. I'm talking about geeky wishes. I've got myself a brand new 'Western Digital Passport'
160 GB
portable hard-drive. That monster cost me 4.3 grands, thnx to 2% extra charges for payment through Credit Card. Anyway, I was prepared to sell out 4.6 grands, as that's what I read last about its price. So, I made a good purchase, what say? Oh, just so that you know, the 2 GB Transcend pen drive that I bought for a grand some 4 months back comes at a mere 450 bucks now. Talk about falling prices of computer hardware....!! Anyways, now the total disk-space of my PC is a whopping 320 GB; half of which I can carry around. Isn't that freaking awesome?
[ Continued in
Full Post
]
This external HDD reminds me of the USB port of my system. I've been neglecting this for a long time; even though it was staring me in the eyes. I thought nothing could be wrong with my PC. After all, when I had bought it, it was the latest. Everything in it was the latest. But, in this fast [I mean, really fast] changing world of IT, my system became back-dated and I didn't want to admit it. The fact that made me realize this was the USB port. It was taking too much time to copy data from my pen drive. E.g., 45 - 60 mins to copy the 2 GB. That's one hell of a time. That's when I unearthed that it's a USB 1.1 port and not the USB 2.0 which I thought it was ever since I knew the term. Heart-breaking. Now that half of my PC disk-space is external, feeding on the USB power, this can't be neglected. So, I got myself a PCI USB 2.0 hub with 4 external ports. There you go. Data transfer is pretty fast now.
Oh, I believe that you're aware of the other upgrades that I did on my PC some weekends back. If not,
check this
. Oh, you're gonna love the speakers. So, my PC is back on track with the times. And, oh; I'm having another baby. I've ordered a new HP pavilion Entertainment notebook. The specs are -
Intel Core 2 Duo
160 GB SATA HDD
SuperMulti Double layer DVD writer
14.1 widescreen [wxga]
Bluetooth / WiFi / USB 2.0 / Modem
Altec Lansing speakers
Webcam / Mic
Not quite a gaming rig, but good for me. Looking eagerly forward to lay my hands on this beauty.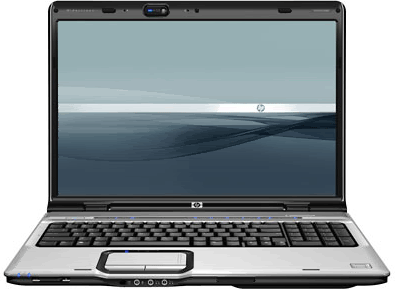 And finally, the fact that made me seat and write this post. 89% of my 40GB 'Movies only' partition is already full. That is, 34.6 GB of movies only [oh, including srt subtitle files, if u wanna count 'em as well]. There are a total of
51
movies in that sucker. And that's not all. This 51 is just a part of a huge collection, though off the hard-drive. I've got some 82 DVDs and 44 CDs with a total of 214 movies + the 51 on HDD. Do the math. Wow. Now that's some dream come true; one hell lot of movies at my disposal. You know what's the icing on the cake? That I didn't have to pay a single penny for the 51 movies on my drive, though all of them are latest movies, in DVD print. Now try to beat that.
Labels: In My Life, Technical
---
---