My Best Friend's Wedding : The Book | Wednesday, August 22, 2007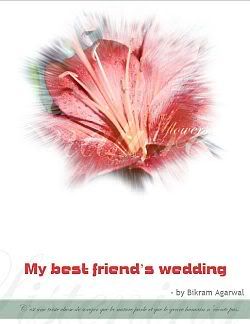 Another PDF mini book completed. With that, I feel elated. I've done couple of such books earlier also but this one is the most precious to me. Maybe because this one is the newest of them all. But that's just a fraction of it. More importantly, 'coz it is about the
best thing that ever happened to me
. I didn't have to plough my brain to write it. Memories just kept surfacing in my mind and I just kept keying them in here. It's not about the aching heart or some melodrama. It's about the wonderful friendship that we share. It's drenched in all the vivid colors that a relation can have.
Incidentally, just yesterday I was watching the movie '
Hum Tum
'. Have seen it many times earlier but this time it felt like out of the world. I can relate to the story so much, specially the scene where Rani is getting married to Abhisekh and Saif is recalling his previous convo with her
"What'll be the end of our story"
"There's no US. There's only The End. And this is THE END".
This reminded me of SS sportingly saying "
I've no worries. If I don't find any boyfriend, U r there naa. :P
". Then there's the Bidai scene in airport where Abhisekh says "I hope it's not gonna be a boring scene when I suddenly realize that 'oh shit! This guy loves Riya". HeHe. AM did have such assumptions.
[ Continued in
Full Post
]
Anyway, U can't say that I was inspired by this movie to write. Mine was completed yesterday itself before watching this movie. But in the context of it's online release, I'd like to quote one dialogue from the movie, slightly edited.
"There's no need to talk about friendship which is successful. No use of talking about friendship which is broken. And true friendship is never incomplete. One day or the other, it does find it's destination".
Download

Anyway, here's the mini book of mine. Click on the Adobe Logo button on the left. A new download window will open. Lemme know how do u like it. If you find any trouble reading the book - due to font or format; drop me a mail and I'll assist you.

As a bonus, my previous mini books can be downloaded from the links below. Click on the book covers to open the download window.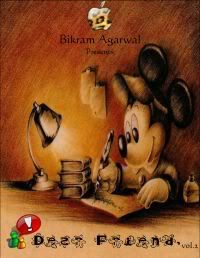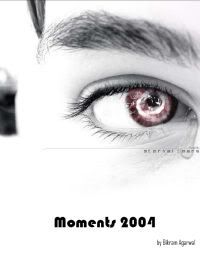 And, now time for some opinion poll. I had actually designed multiple covers for this "My Best Friend's Wedding" book. They are displayed below. Click on each image to view the full size in a new window. Now according to you which among these is the best?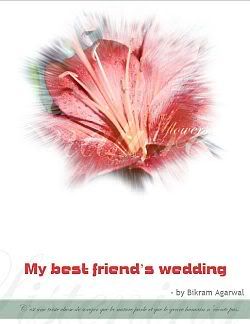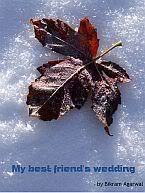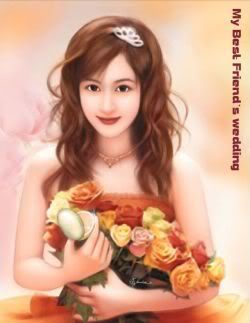 Harry Potter 7 is past now. Read these. HeHe :D . I'm not comparing my mini books with those cult novels. Just for a change, these will F5 [refresh] your minds. Lemme know for sure how do u like these. Have a great day.
Labels: Download, Fiction, Love, MBFW, Relationship, Series, SS
---
---