Marriage : 'Not' made in heaven | Tuesday, October 07, 2008
Episode 6 : Happily Ever After
The 1st half of the day with my 'better-half' in my, ooops... OUR house is unforgettable. She sat there on the bed beside me and kept looking everywhere with eager eyes. She was taking in the ambiance and maybe was trying to feel at home. Her new home - Our Home. I was just looking at her excited and curious face and let her explore. Finally she gazed at me with a tiny glint in her eyes and monalisa smile on her lips. She clutched my hand and rested her head on my shoulder. That is all she wanted. I wrapped my other hand around her, held her and whispered in her ears - 'Welcome home, Honey'.
Within hours, she was unpacking and putting everything in place. Awwwww. My girl was taking care of our home already. But she must be tired n all. So, I had to stop her. She'd put one thing on shelf and I'd misplace it immediately when she turned to pick another thing. She'd give me a glare and redo the 'shelfing'. This happened for the next 6-7 stuff. Then she reached out to grab a book for 'shelfing' and I grabbed her hands instead and pulled her towards me. She almost collided with me and I held her. She was trying to set herself free but I held on tight. I said 'Let it be. We'll do the decorations later'. She pretended she didn't hear anything and kept asking me to let her go and kept struggling to free herself. I pulled her bit more closer and suddenly her 'freedom fight' ended. Her fists unclasped and she slowly wrapped her hands around my neck. Our faces were soooo close. Our nose-tips were touching. She looked into my eyes and I was drowning in her ocean blue eyes. I inclined my head and touched her lips with mine. She kept them there by holding my face. We kissed for the next 10 mins. We both were breathless by then.
[ Continued in
Full Post
]
We went to Brigade Road for dinner that night. After dinner, roaming on Brigade felt like a dream. The crowd was very less. I was feeling like prince, strolling with my princess - hands in hands. Back home, just before entering home, she gave me a long tight hug at the porch. It felt like eternity. We walked into our room in each others embrace and collapsed on the bed. She looked into my eyes for sometime and then closed her eyes. My angel was in my arms. I gently kissed her on forehead, eyelids, nose-tip, cheeks, lips. After each kiss, she held me even tighter. Then she started with kissing my chin. Within half hour, she had covered every inch of my face with her love. I held her in my arms as my baby drifted into sleep later on.
Next morning, while still half asleep, I felt hot air blowing on my face. But there was something unusual. This hot air had this nice aroma which felt sooo soothing. It was she breathing on my face, whispering in my ears - "Wake up baby. Good Morning". I opened my eyes and saw her looking at me - all smiling. As my eyes met her, I saw the glint of morning sun in her sparkling eyes. I received a wet kiss on my cheeks as morning breakfast. She giggled and was about to leave my bed side when I pulled her back in and wrapped her in my arms. She started tickling me and so did I. Best way to wake up. :)
I skipped office that day. Next few days as well, for that matter. Spent every moment with her, helped her tiding up the house, played with her, cooked with her and everything. Next week onwards, I had to go to office anyway, even though I wasn't feeling like going. She hugged me at the door and kissed me 'bye-bye' and 'come back soon'. On the way to office, I was missing her already. I could still feel her tight embrace, her body pressed against mine, her breath on my cheeks, her wet lips on mine. I kept calling her from office every now n then. And seems she was seating beside the phone all day, as she was picking up the phone on 1st ring itself. My manager wasn't happy though. Apparently I spent more than half the time in office on phone and on top of that, left office earlier than usual. :P
I picked up some flowers for her on my way back home. Couldn't wait to get back home. This was happening for the 1st time. Usually I was among the last person to leave office. But now things had changed. I had someone to come home to. Damn this traffic, the cab was moving so slowly. The 10 minute drive to home took like forever. When I reached home, a surprise was waiting for me. She opened the gate for me and Wow!!! She was standing there like a seductress, oozing a lot of oomph. She welcomed me inside the house, made me seat on the couch and gave me a juice. Then she told me take a shower. I couldn't disobey this diva. I was spell bound. So, I was in the bathroom, standing under the shower. I thought she was in the kitchen, fixing me dinner. But suddenly I felt her behind me and then I felt her fingers on my bare back. She was running her palms on my back. I was shivering under the hot shower. She came more close, kissed me on back of neck and hugged me from behind, her hands on my chest. A current ran through my body. I turned around, cupped her face and kissed her wet trembling lips. We kissed madly, like never before until we both were breathless. Her cloths were all soaked in water and her body felt great against mine. Then she started kissing me all over my body. The touch of her lips on my skin was driving me crazy. I was loosing control of myself.
I pulled her close to me, wrapped my hands around her waist and started kissing her all over. We both were kissing every inch we could place our lips on. My kisses on her neck were sensuous for both of us. I carried her into our bedroom, she clinging onto me with her legs and hands, we both kissing all the way. I collapsed with her on the bed, which got wet from all the water. She got rid of her wet cloths. She was looking smokin hot and yet soooo beautiful. And she was blushing now. At first she pulled the sheets to cover herself, but then she came rushing and hugged me tight, her body pressed against mine. I made her lie on her back and kissed all over her body for the first time. I wanted her badly. We made love that night, for the first time. It was heavenly experience for me. As she slept in my arms that night, I felt like the most blessed guy on earth.
Days passed by and before we knew it, we were celebrating our 6th 'manniversary'. That's a term we coined. See, 26th May was the day that we had confessed our love for each other. Since that day, we celebrate on 26th of every month. Come'on. Wait for anniversary is very long. So, we celebrate manniversary every month. It is our own valentines day which comes every month. :) But from the day after the 3rd maaniversary, I noticed that she wasn't her usual chirpy bubbly self. Something was amiss and she wouldn't tell me what. On my prodding, she'd tell me that she was just a bit tired. But wouldn't let me skip office to stay with her. This continued for couple of days. Then I refused to go office one day and stayed with her. We spent all day in our bedroom. She rested beside me, her head on my shoulder and hand on my chest. I held her close to me. I felt her quivering. I pulled her up and looked at her. Her eyes were moist. She tried to hide it and buried her head in my chest. I just held her and caressed her. I knew anything else wont do any good to her. Finally she whispered in a chocked voice - "I miss mom and dad".
We both had wished for a happy life of togetherness. We had wished that we'll get married with our parents' blessings. But since that hadn't happened, we were just living together. Everything was there between us. All the love, happiness and understanding. Everything that a couple wishes for. I knew if I asked her to marry me, she'd accept it. But she'll always feel the absence of her parents' blessings and that's something that'll keep her sad maybe deep somewhere within. So, I never raised the question. But now it was time. But just as she, just as we had wished for. I have to make it happen. We were going back to where we eloped from. Her city, her parents.
She was reluctant to go back there. She was afraid that her parents will take her away from me. But I gave her strength and assured her that I won't let anything bad happen. When I stepped into her parents' house, holding her hands - it was a scene from some Karan Johar flick. Total chaos prevailed for quite some time. But long story short, her parents were happy to see her again. Apparently, they had imagined that I'm a bad guy who had bewitched their daughter and won't let them see her again. But when they saw that she was happy with me and I'm not really a bad guy, they accepted 'Us'. Maybe the fact that we stayed together for 6 months influenced the acceptance. :P I called my parents there as well. Now, the two sets of parents had their formal meeting. Well, that was really just a formality as they knew they'll have to accept the marriage now. When they came out from their meeting room, her dad welcomed me with open arms and so did my parents for her. Just then, I went down on my knees, held her hands, looked her in the eyes and proposed "Would you spend the rest of your life with me?"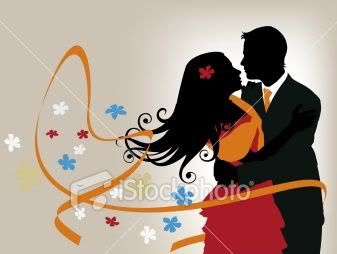 Epilogue :
26th December - the day we got married - on our 7th Manniversary. This marriage was definitely 'not made in heaven'. We had many turbulence and roadblocks. At times, it seemed that god himself is dealing cards against us. But we never gave in. We fought against all adversaries and finally made it work. We got married. But this didn't end there. Our married life faced hardship as well. Couple of times, it was on the verge of break-up. But, we survived everything. But that's another story I'll tell you some other day. For now, let me wake my angel up and wish her happy 50th marriage anniversary and 607th Manniversary.
---
Read all the Episodes - one by one - Here. And wait for the upcoming PDF book. I'll mention the names of those who participated in the Survey for Episode 6 there.
---
---