Marriage : 'Not' made in heaven | Friday, May 02, 2008
This is part 2 of the series. Read the previous part here - Episode 1 : Jab We Met [Online]
Episode 2 : Be my (L / w) ife
Up until then, I was of the idea that she's just a great n amazing friend, someone with whom I like to spend my time. But the moment she told that she's getting married to someone else, my whole world came crashing down on me. I was shocked, numbed n terrified. She was gonna go away. I knew this was it - now or never.
She:
What happened? U don't sound excited.
Me:
Hell no. I'm not excited at the prospect of you getting married to some guy you don't even know.
She:
What.....!! You aren't happy for me?
Me:
Nooo. How can I be happy when someone is taking you away from me? I can't be sure that you'll be happy with him.
I wanted to make you happy, all my life. To make you laugh, feel special, loved n cared. I can't afford to wake up every morning and wonder whether you are happy today or not. I want to BE there with you. I want to wake up every morning and look at your smiling face. I want to have my breakfast with you. I want you to kiss me off to office and hear you say sweet nothings to me when I'm there. I'd love to introduce you to my friends as "That's her, that's my wifey".
I want you to be a part of every part of my life.
She:
Wah, what a dialog. Are you joking with me, like you always do?
Anyway, U need not worry. I know this guy from my childhood. He'll take care of me.
[ Continued in
Full Post
]
Me:
No way Shona. Whenever I've said anything nice to you, I've always meant it. U always thought I was kiddin. But now I mean it more than ever.
I want you to know that I love you from the core of my heart, every tiny tissue of my being craves for you. It's not my fault that I didn't find you in my childhood. I found you now and I don't wanna let go.
She:
See, you're already fighting with me. How will you keep me happy?
Me:
Yeah, add it to the list of my "I want".
I want to fight with you over silly things and then 'manao' you by doin crazy n naughty things; buy you flowers, cook you dinner n do the dishes, or take you out for dinner.
But I won't make you cry. Even if you do, I'll be there to lend you a shoulder and catch every tear that you shed.
She:
Then can you stop me from crying now? I'm smiling and crying now at the same time. :')
Y didn't U say all these to me all these days?
Me:
I hope that they are tears of joy.
I meant to tell you - everyday. I left you hints but you never picked them up. U thought I was kiddin.
But no more of that. With U around, I'm happy like never before. I want it to remain that way.
So, let me be selfish here and ask you - would you marry me?
She:
You're not helping. You're making me cry even more.
Me:
Awwwww. Shona......
She:
I've always wanted to hear these words from you. I feared you'll never say.
Promise me you'd love me even when I'm 50.
Me:
I promise.
She:
And when I'm no longer attractive...?
Me:
That's not possible. U'll always be attractive to me.
She:
And when I fight with you and call you names?
Me:
Even then I'd love you in my heart, though I might not show it.
She:
No, that won't do. You'll have to show me every day how much you love me; even when I fight with you and shout at you.
Me:
Hmmm. That's a stretch. :) But I think I can do that. Yeah.
She:
so, what do you wanna hear now?
Me:
This is my favorite place in Bangalore. Make it my favorite place in the whole world.
She:
Hey, you lifted this dialog from RHTDM .......!!!
Caught red handed. :D
Me:
Yeah, whatever.
I'm waiting here on my knee [not really, but assume that ;) ]. Say something.
She:
:D Yes, I'll marry you. When are you coming to get me?
---------------------------------------------------------------------------------------------------------------- 2 minutes
Helloooo.........!!! U there?
Already left me........?? :(
Me:
Sorry sorry. I was doing a jig here. :)
Believe me, if I was there, I'd have married you then n there.
---------------------------------------------------------------------------------------------------------------- 2 minutes
Hellooooo..........!!! Now you're gone...!! Don't say it's another power cut.
She:
I can't stop crying Shona. And it's more than tears of joy. My parents won't let me marry you. They have already committed to the that guy's parents. They are family friends n all. What are we gonna do?
Me:
Don't worry. I'll catch the 1st flight, come down there and talk to your parents. I'll make them see how much we're in love and perfect for each other. They're your parents. They also want to see you happy. This will work.
She:
No, you are not understanding. They are very conservative, die hard against love marriage. They won't let it happen at any cost. I can't marry that guy. I'd rather die than live without you.
Me:
Never say that again. 'Tu Jaha, Mai waha' - remember? You trust me?
SHe:
Of course.
Me:
Then wait for me. I'm coming to make you mine.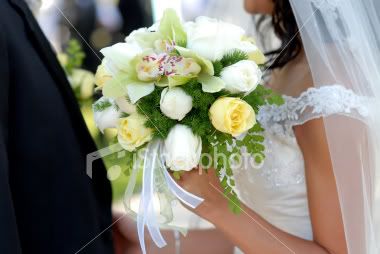 [ To Be Continued ... ]
---
---