Village theme in Ness | Friday, September 14, 2007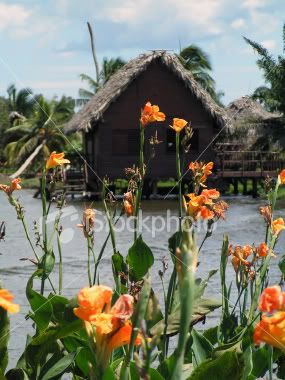 A lot's happening at office today. The whole floor is going to be decorated in 'Village' theme. Each bay has got its own props and is working on it. Eg., our bay is 'Farm Field', next to us is 'Dhobi Ghat' followed by 'River' and 'Police Station' and so on. The inauguration of the village is on Tuesday the 18th and will be maintained for the next six months. That's because we don't want to let all our efforts to be washed away in just a week's display. All forthcoming celebrations, like Christmas, new year etc will be celebrated in this 'village'.
[ Continued in
Full Post
]

The level of enthusiasm among Nessians is commendable. Everybody is gung ho about decorating their bays and so are we. In our CM team, I [for the namesake] and Deepti are co-ordinating the things. To start with, not many people were interested. The first meeting we had to discuss what are all the things and ideas we'll need, was complete chaos. Everybody was just joking on this or that - like "We'll get a live cow. That'll give an authentic look to the field", "I'll regularly bring my cloths to dry here in AC" .. and so on. Meanwhile, Deepti was constantly trying to put some sense into their heads. But, as is the way with boys; it was just a fun ride for us. Deepti was turning bright red by every moment as she hates to be ignored when she's saying something and thinks the joke is on her. Mercifully, she didn't loose her cool completely and shouted on us. Few essential things were decided and we were raring to go.

Got some things from the common resource and allowance to buy our own extra props yesterday. By eve time, we had almost everything we needed. Arti leave strings, flowers, KG cardboards, Thermocol, glue, markers, - the stuff. And as always, I was on a clicking spree. Check some stuff below.



Some decorations are already done. Rest will be done on Monday. Will keep you posted about the happenings of Tuesday. Stay tuned for the big day.
Labels: Celebration, Job
---
---