All data - Lost | Monday, September 03, 2007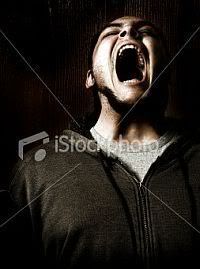 Every good thing invented for mankind has an evil side. 2 sides of same coin. Cellphone data synchronization is also one of them. How would U like all your contact informations wiped out of your cellphone memory...?? Specially if there's no back-up....?? That's a nightmare. And that's what happened to me yesterday, once again.
Actually, couple of months back I had performed one PC synchronization of my cell - thereby saving all my w810i contacts, notes, calendar etc on Outlook of PC. Later last week, I replaced the outlook.pst file of the outlook with the one I brought from my office PC. My intention was to get mails saved in my office's outlook on my home PC. That was done - but as the original outlook.pst file was overwritten, all the contact info n all were wiped out from outlook. I thought of populating it again on my next PC sync with cell. It was alright till then.
[ Continued in
Full Post
]
I started the sync last night. When it finished - to my utter horror - all except 7 contacts were wiped out of my cell. :o And outlook contact book had exact those many same contacts. I couldn't believe and couldn't understand what had just happened.....!!! I restarted my cell, again removed memory card - battery - sim and restarted cell, restarted my PC - hoping for some miracle to get back all my contact data; but to no avail. I hadn't recovered from the shock when another thought struck me. I quickly checked my cell 'notes' and obviously - all notes were also erased. Rubbing salt on fresh wound. For a long moment - everything seemed crashing down. I had saved all my banking info - IDs, passwords, PINs - everything in notes. Now everything was gone. GONE. :k
I was going insane. How am I gonna get all these data back.....??? Again I'll have to collect the data from each and every individual, one by one. One grueling task. But why did it happen.....?? I checked my w810i sync manager application thoroughly. And then it dawned upon me how big an idiot I have been. There was this option in the sync manager - that if any data is deleted from outlook of PC, then the same data should also be deleted from the cell and vice versa. As all previous sync data had been erased from my home PC outlook when I had replaced the outlook.pst file, when I started the sync today - it marked all data in my cell as removed from PC outlook and hence removed them all from my cell also. The 7 contact details were spared as they were newly added after the last sync and hence were new from both my cell and outlook. So, this new data was copied onto outlook. Everything else was erased with no trace of them in either cell or outlook.
This realization that it's all my fault made me mad like anything. Wanted to kick myself. :@ WTF. Just then my old LG handset rang for an incoming SMS. "What d hell do YOU want now....?? " I grimaced. This cell is a unique one. On my last trip to Coorg - it got water clogged and just won't switch on. That was the 1st time that I experienced the horror of data loss. I bought this new w810i. A whole month later I realized that just the LG cell battery was damaged. The cell itself was running fine when connected to direct AC connection with the charger. So, it become kind of landline phone, though the RIM connection validity had expired and I won't reactivate it 'coz I now had a Hutch connection on my w810i. The LG handset remained plugged in to the AC power port with the charger - as my homage to my 1st cell. It was still receiving incoming SMSs, almost all of which were promo offers from RIM and Manhattan Card. That was it's only sign of being 'alive'.
So, when it again rang last night, instantly I was more angry. But within another fraction of second, I was jumping with joy.
The contact numbers
. They are still there in that old LG handset. Well, they were 4 month old numbers. Some of them are now non existent. But most are still active. Such a huge relief, I just can't put it in words. It's like Bill Gates becoming beggar and then again becoming Vijay Malya. Well, not to Bill Gates again 'coz I still didn't get back ALL my data. In last 4 months since I stopped using the LG handset - I had added many new contacts in my w810i cell. Those were lost. And notes of my banking info were not present in LG handset. So, will have to apply for all new IDs n Passwords n PINs et all - from all banks - all over again. And as U might know - these banking formalities are real pain in the neck.
What did U learn from my story so far...??? I'm not telling it to U just for time pass. Learn from my mistake. I was lucky to have an old cell come to my rescue. U might not get that lucky. So, take precautions. Always backup your important data. And before starting any sync activity, check for all the options that U've selected in the sync manager. Specially the 'Conflict Management' section, which involves deletion of data from cell or PC. Be on the safe side and save yourself from a hell lot of trouble. Take Care.
You should read the step by step guide of PC synchronization at my tech blog
here
.
Labels: In My Life, Technical
---
---