Teachers' Day : Part 2 | Friday, September 07, 2007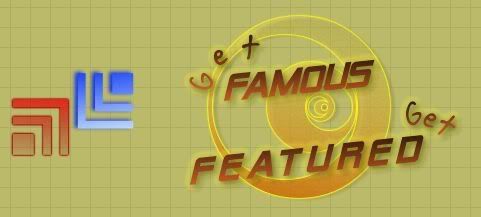 Check end of post for big opportunity details.
Sorry about my break down
last time
. But really couldn't help it. Was in so much sour mood after reliving all those despised moments. Just didn't feel like going on. Anyways, am here again to continue what I started.
There are some 2 or perhaps 3 teachers who are special to me. Lemme tell you about them.
Jeevan Sir. He is the 1st person who was really like a 'friend, philosopher, guide' to me. School was no longer a barrack to us, thanks to him. He made everything so easy and made us feel at ease. I always hold him in high esteem; more so because he's got this uncanny resemblance with my papa. Both are same height, same glasses, same gaze. Whenever he scolded me for some mischief or asked me to do something, I felt as if papa is doing all this. Moreover, he was like a friend to us. He cracked jokes with us, threw us parties, slapped us on wrist for our adolescent mischiefs, stood by us when we needed some strong support against the system. And yet, he never ignored his duties as a teacher. He always made sure that we all excel in our studies. And evidently, there wasn't a single failure in his subject. He's the example of how an ideal teacher should be. We used to pride ourselves on Jeevan Sir being a part of our school.
[ Continued in
Full Post
]
Then there is Satyanarayan Sir. He joined us during our 2nd year in BE. Very strict and high-handed. He was walking terror for the whole college. Pin drop silence reigned in his classes. But strangely enough, he took a liking for me and gradually I was one of his favorite student. Just like my kindergarten headmaster, he had '
seen a great possibility
' in me. He always gave me tips, suggested books and kept me under his 'protection'. Other students who were 'traumatized' by him, didn't quite take it well, and I was christened '
Satya ka Daamaad
' [son-in-law of Satya]. [Just for the record - he's unmarried and doesn't have a daughter] It was their way of making fun of us and venting their frustration. I quite enjoyed their envy. I felt privileged. It's true that he was lenient as far as my little mistakes like 'dozing off in class' were concerned. ;) But he wouldn't spare me if I ignored my studies. But I didn't give him any chance for that.
Satya sir is highly misunderstood. His primary concern was always the betterment of students. Good at heart. But maybe his approach or attitude was wrong. He used his seniority as weapon and was ruling the department. He never made a request or asked us to do something; but always gave orders. Old school approach - 'strictness will do them good and bring order and chivalry'. His image in student mind was that of a dictator. He was nicknamed '
SatyaNarayan Shankar
' on the lines of Amitabh Bachchan in
Mohabbatein
. Thus, his classes were never interesting for most of them, no matter how enthusiastically he tried to make them understand the lecture. During our final year, he moved to Telecom department, thus all these students hived a huge sigh of relief. I wish he had been a little more friendly and approachable. Then maybe, he would've been considered the best professor in college.
Then there was Vishwas Sir. He was junior to Satya Sir and had spotted me through him. He inherited the same liking from him. Though he was polar opposite of him. His classes were total chaos. He always tried hard to impart some knowledge onto us, a sincere good effort. But we never paid much concentration in his classes. He had no control over us. There's one incident that I regret till date. On one of his class, we 5 people were seated on the last bench of the class and were chatting among ourselves in whispers. Vishwas Sir spotted it several times and asked us to keep quite a couple of times. Seconds of silence and we were back with our gossips. Guess we'd overdone it. Suddenly Vishwas Sir lost his cool and shouted at us -
"I fU guys are not interested, U can leave. At least let them study who are interested"
Complete silence reigned for rest of his class. But before leaving, what he did bewildered us. He said
"I'm sorry about shouting on you guys. I shouldn't have. But please don't make noises in class"
He said sorry in mid of class. We felt so humiliated and so ashamed. He was sorry for no wrong of his. That incident made us realize how composed gentleman he really is. We never ignored him there after and he was always there for us.
OK. That would be the end of my little round up. And now, here's your chance to
get famous, get featured
. What all you have to do is - Lemme know if you have any such memories to share. If it is interesting enough, I'll publish it as another post with
your name
. U'll be given the full credit and a
Guest Blogger
badge, with the option of
your photo
and any details you want - published along side your post. Grab the chance and
write to me
. Your mails should reach me before
1st October '07
. Have a great day.
Labels: College Days, Series, Social Issues
---
---