1000+ Visitors a day | Friday, July 20, 2007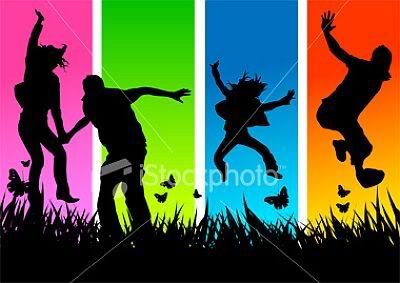 Started : 19th July
It's been just 2 weeks since I
launched version 4.0
of my 1st blog G@P. I did some aggressive advertisement, in the sense manually posting this relaunch news to all bloggers I knew. Slowly, got some visits and opinions from them. Strangely and sadly, most people close to me didn't pay a visit. They didn't have the TIME. Anyways, G@P got featured in
Top 10
Blog designs. Slowly the visitor count was increasing, but was still in 2digit values. Click the image on left to see the stat.
Then there was the Potter Week, at the end of which the much awaited final of book of
Harry Potter
series is slated to hit the shelves across the globe. 16th - 20 July. This is the week that saw my site sky rocketing to its current readership. It started with the
first post
of the series. It was about the HP7 getting leaked in web. Another round of aggressive advertisement. This time, I left my link as comment in most of other blog's Harry Potter related posts. Within an hour, results started pouring in. At the end of
17th July
, total visitor count was
231. July 18
saw a three fold increase in the visit count.
[ Continued in
Full Post
]
Then it was July 19th. Within midday, last day's record of
697
visits was broken. That was exciting. Every hour the count was increasing. When I left office at 1730 hrs, the count was somewhere near 870. And I knew that it's surely gonna cross the 1K mark today. And of course, when I checked my stats next day, the count was
1,123
. Yayy. 1st day when my site got 1k+ visitor on a single day. Click image on the right to check the hourly visitor count of 19th July. And click image on left to see the Subscribers added on that day.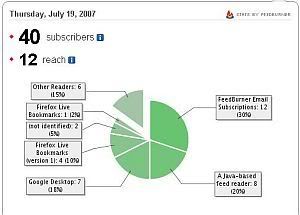 That's a cause of celebration, I guess. 'Coz my site didn't cross the 100 visit barrier before. And now, all of a sudden, it was attracting 1k+ visitors and growing. Today, yesterday's record is already broken, once again. It's already 1,213 by 1700 hrs. Crossing 1.5k will take another day, I guess. Check below the daily visit stat from 17th to 20th july 5 PM.

Thanks to all my visitors for taking so much interest in my site. The major factor here was surely
Harry Potter
. Visitors came here for HP, saw it and loved it. I guess, after this HP mania is over, my visitor count will plunge a bit. But I hope it won't dip too low. My next aspiration is to see my blog featured in
Blogs of Note
. Hope that day will also come soon.
Once again - thnx to all my visitors. Have a great time here every time U visit. Leave your comments and views. Lemme know if U want me to write about any specific issue. U can always drop me a
mail
or can directly chat with me using the
chat box
. I'm always there. Have a great day.
Update : 23rd July
As expected, My daily site hits has crossed the 1.5k mark, starting 21st July, at the end of which, the visitor count was 1,524. This count increased on Sunday, 22nd July - with a total count of 1,595. So, even after HP7 is released, people r 'luving it'.
Labels: Blogging, Celebration, Update:GAP
---
---