Looking for 'Wonderland' | Tuesday, June 12, 2007
I just bumped onto one Blog (titled "IT'S CRASHED; without you") this morning which made me sit up and take notice. This blogger was too much disturbed :@ and I felt this huge urge to make a contact

.But the blog was totally stripped of any link. There wasn't even a single link on the whole blog. :# So, didn't find any way to contact the writer except for this.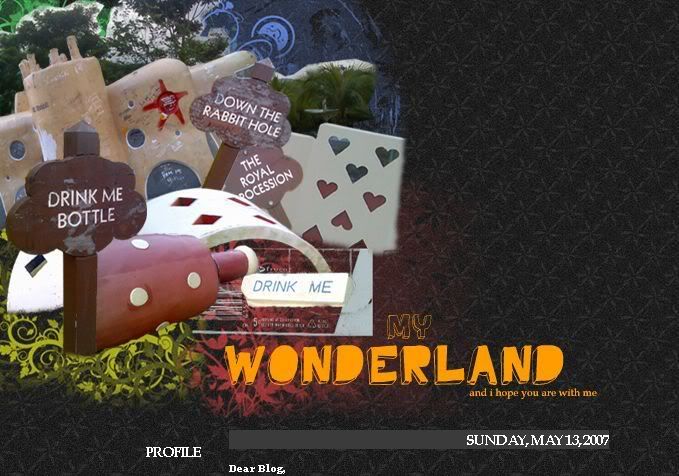 I am still too much eager to get to know this blogger. So, I'm posting the snapshot of that Blog's header. (see above). (Not mentioning the URL,

'coz I guess the blog was designed that way for anonymity. :x ) The same post I'm posting in all my blogs. If anyone has any info about this blog, please lemme know. Or if the author is reading this post, please drop me a

or a comment here.
Note to that Author :
Hey, I guess U'll be able to understand that I'm writing 'bout U by looking at the snap of your blog above. Please do drop me a mail or your mail id. I know what U r going through and believe me, I know I can help U cope with this. If nothing else, at least I can stand beside U. Trust me. Hope to hear from you Soon. :)

Labels: appeal
---
---