Best of Point Blank | Wednesday, June 06, 2007
There's this hilarious blog that I came across while surfing last week. It's called
.Point_Blank
with a tag line
"It is a dog-eat-dog world & this is the recipe section [Indian Cuisine btw] - Editorial Cartoons on India updated every weekend".
Visit this site when U have the time. I assure you'll have a great time there. In the mean time, have a look at some best cartoons from there.
Terrorism : The American definition
India : A Failing state of affairs
Mobile Rule #4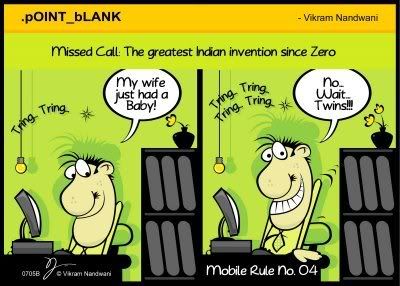 Mobile Rule #3
Mobile Rule #1
Iraq Exit
[ Continued in
Full Post
]
Human Rights & Wrongs
Hide and Seek
And The Future Is...
Indibloggies 2006
Nero of Bengal
Do Hazaar Bigha Zameen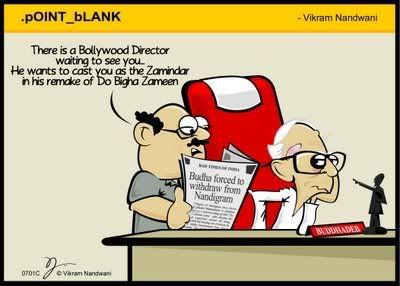 Communal Violence
Communal Violence
Bail The Rich, Jail The Rest
Bailing out the rich
Happy Republic Day
ULFA back with a BANG
Taking Reservations Little Too Far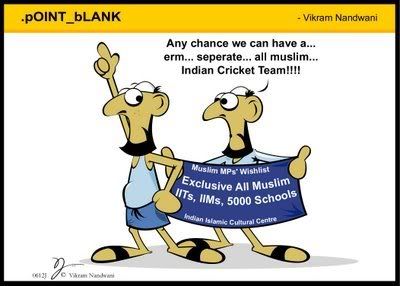 Vande Mataram
Nuclear Co-operation or Compromise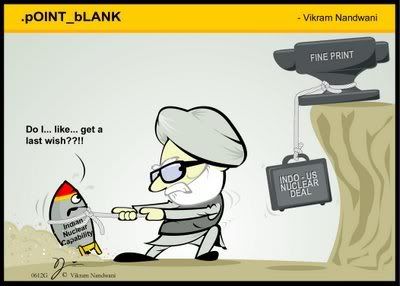 Be Dud Buy Dud
Sporting Blues
You Can Run But You Cannot Hide
Human Rights or Human Wrongs
Unable
Small Favour
Saying NO to Forests
Duck Season
Pepsticide
Tol MOLE ke Bol
Shiv Sena Battered Mumbai As Well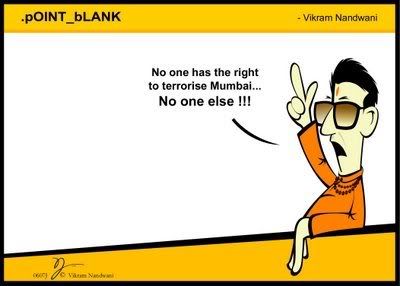 Indian PM Responds to Mumbai Blasts - As Usual
Terrorism Made Easy - Mumbai Blasts
---
---